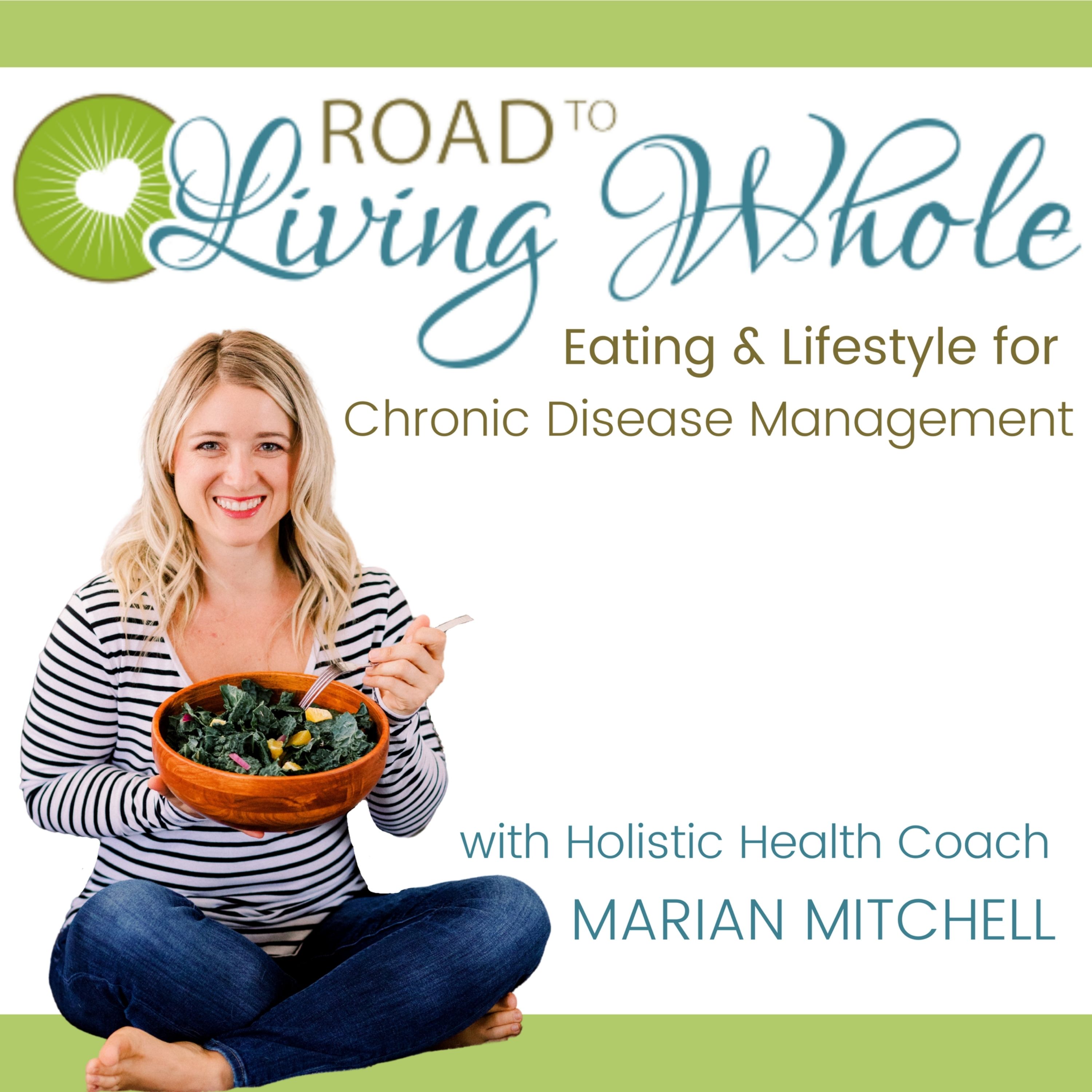 We all want to know the secret to weight loss then maintaining it once we reach our goal number. 
Today I am going to share with you 6 key things that impact weight loss. I'm pretty excited to share these with you because it's not what you think. 
Weight loss goes way beyond calories in, calories out. That is an outdated model of thought and it drives me crazy that it's still perpetuated by trainers and trending articles. It's time to share the REAL deal on what impacts weight loss, especially for people like us who also struggle with Chronic Disease. 
Happy Healing,
Marian
********************************************************
New Free Guide: http://eepurl.com/gPlQl5
Flavored Water Recipes: https://www.roadtolivingwhole.com/fruit-herb-infused-water/
Consult with Marian: https://calendly.com/marian-road-to-living-whole-llc/30min
Yummy recipes: https://www.roadtolivingwhole.com/recipe-index/
Disclaimer: The goal of this podcast is to help you take control of your health and for you to feel the best you possibly can! These programs are not meant to take the place of working with a qualified health care professional and are not designed to diagnose or treat any diseases or medical conditions. Any advice provided is not a medical diagnosis or medical treatment plan.